Why Kodaly?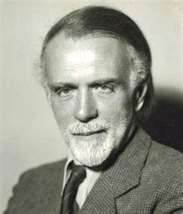 There was a hole in my education and in my teaching!
By the time I entered the university to study violin, I had taken lessons for ten years, I had taught for at least two years, I had been concert master in various youth orchestras, I had performed as a high-school student with a college chamber music group, I had soloed with orchestras, and performed in small groups for weddings, dinners and other meetings. I felt well prepared for my upcoming college experience!
Imagine my surprise on entering my first sight-singing class that I was woefully unprepared. They expected me to hear and recognize intervals and structures that were not second-nature to me. I subsequently learned that this kind of training was standard in the European conservatory approach and used to be taught here in America.
As I continued teaching, I was dissatisfied with the content of string methods for teaching these concepts.
About 1993 I became acquainted with Dr. Jerry Jaccard who introduced me to the work of Zoltan Kodaly. His approach admirably filled the gaps in my teaching and now enables me to give my students, as young people, the skills that I did not receive until well into my college career.
Cynthia V. Richards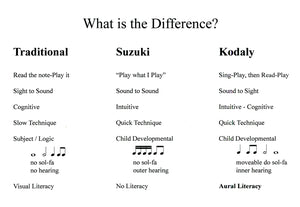 Sound To Sight
Our books are based on Kodály's methods of sound to sight, intuition and cognition, child development, quick techniques, and aural literacy. These methods will help your child persevere through the difficult practice times and maximize the return on your investment as you watch your child progress and you see a smile come across their face.
Click the button below to see why our books, based on Kodály's methods, are superior to Traditional and Suzuki methods and will help your child learn to read and enjoy music!